3Dmark creators Futuremark are working on a multiplayer PC shooter set in space. Pitting astronauts from the International Space Station against Moon miners, the game puts players in a debris-filled arena where they battle for supplies, and thus, survival. According to Futuremark, the title appeals to "everyone who has ever dreamed of going into space."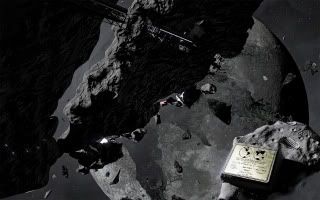 Click to view larger size
A beta is to begin later this Summer. You can
sign-up for it now
.
View the screenshot gallery at Shacknews.