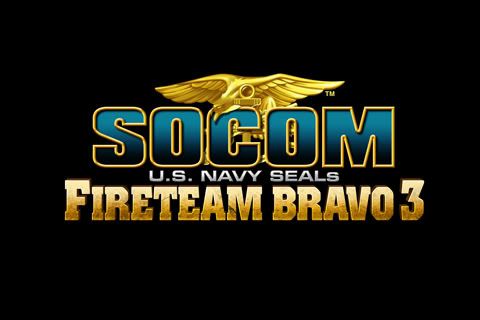 The SOCOM PSP games have been pretty well recieved so far, so this news isn't all that surprising, especially considering all the focus the PSP is getting this year. The announcement comes via
SOCOM.com
, and while the details aren't much at this point, this is what they've said so far:
Quote:
Join the ominous world of ex-secret operatives as you lead a covert operation to track and interrogate former KGB agent, Alexander Gozorov who is believed to be withholding information on a forthcoming attack with weapons of mass destruction.

While the SOCOM name has long been synonymous with multiplayer tactical gaming, SOCOM: U.S. Navy SEALs Fireteam Bravo 3 takes it a step further allowing players to tackle missions with teamwork and firepower. Players can also compete online, communicate via voice chat, battling for Medals and a place on SOCOMís online leaderboards.

SOCOM: U.S. Navy SEALs Fireteam Bravo 3 is being developed by Slant Six Games; keep your eyes on the blog this Friday to check out a teaser trailer for SOCOM: Fireteam Bravo 3.
Hopefully that co-op play is online matching the competitive mode. No release date has been announced, but it can be assumed that it'll hit some time this year. The first two screens can be found in the article.