My art from PAX
Posted 10-01-2008 at 11:08 AM by
Bone
I didn't paint on my DS very much at PAX '08, but here are the two things I liked enough to keep.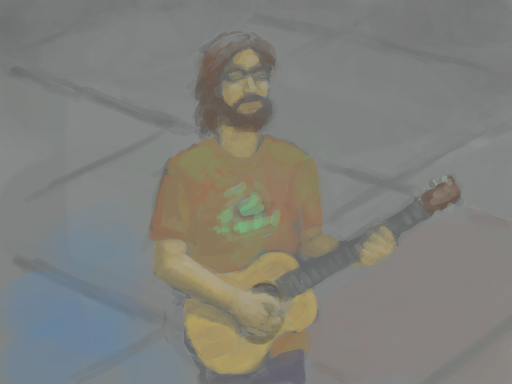 Jonathan Coulton, of course. I painted this during his awesome set. There is a lack of detail but I feel like I got the gist of JoCo.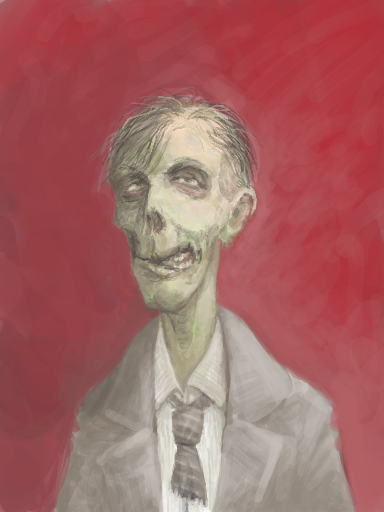 I started this one while standing in line to play Left4Dead. I imagined an upper-class zombie getting all dressed up for his portrait before eating the artist's brains. Maybe his name could be Eton Z. Brainsworth the IIIrd. I like the little details like the ripped tie, shredded ear and his rotten half-grin.
Comments
Posted 10-01-2008 at 04:43 PM by
Posted 10-01-2008 at 05:09 PM by

Rogue_hunter
Posted 10-01-2008 at 05:11 PM by

Bone
Posted 10-01-2008 at 05:13 PM by

Bone
Posted 10-02-2008 at 07:11 AM by

AniAko
Posted 10-02-2008 at 09:26 AM by

Bone
Posted 10-03-2008 at 09:45 AM by

SPBTooL
Posted 10-03-2008 at 11:50 AM by

Bone
Posted 10-05-2008 at 04:33 PM by

Scaryfaced
Posted 10-05-2008 at 04:37 PM by

Rogue_hunter
Posted 10-06-2008 at 08:19 AM by

Bone
Recent Blog Entries by Bone