My life and thoughts.
Schwartz 2, Grouse 0
Well, I'm back from the great white north. It's been a long time since I've been in Superior National Forest. I had forgotten what it's like to be so deep in the wild. I even came across a timber wolf. Camera wasn't quick enough to capture him though. It was creepy walking along the trails knowing that a pack of wolves could be trailing me or that I may come across a black bear. Having a loaded shotgun and a .38 on your side does offer comfort, but it's still unnerving.
Here's a view of one of the hundreds of trails we drove/walked. I was solo on this trail.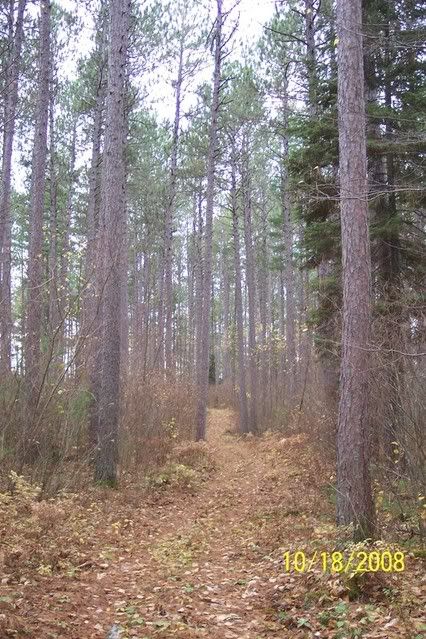 We made camp in a nice open clearing. My dad owns a nice popup camper that had plenty of room for the both of us.
Here's me getting ready to eat breakfast Saturday morning at about 7:30am. I'm a tad hungover from lots of beer, Dr. McGillicutty's, and poker. Egg, bacon, and cheese sandwiches and a LOT of water ended up taking care of that.
Overall, it was a great weekend. The weather was cool (about 50 degrees) which is perfect sleeping weather and is also great for grouse hunting since they don't move much when it's warm out. It was relaxing being out where civilization couldn't touch you. We ended up with 2 grouse in the end; it was some tough hunting. We got every one we saw, but we obviously didn't see much.
Here are the tails from the two we got. This is a pic of me and my dad. I normally only sport the heavy beard during hunting season and shave it off after deer hunting (which is in 3 weeks). You'd be amazed how much warmer your face stays.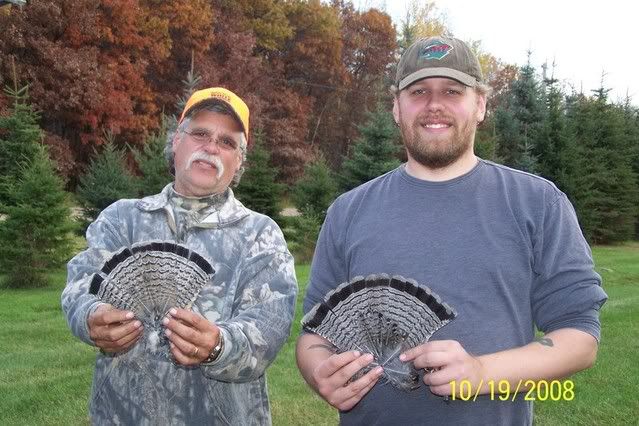 Final score, Schwartz boys 2, MN Grouse 0.
Comments
1
Comments
Posted 10-20-2008 at 08:01 PM by

pheriannath
Recent Blog Entries by shunoshi